Noise, the renowned Indian brand known for its affordable audio products, has once again captured the attention of consumers with its latest offering. Following the recent launch of the Buds VS103 Pro TWS, the company has now introduced the Buds Verve, a pair of truly wireless earbuds that come with an impressive array of features, all at an incredibly affordable price point.
The Noise Buds Verve boasts a sleek in-ear design with a stylish Chrome finish. The earbuds are equipped with 10mm drivers, which deliver a balanced and crisp audio output, ensuring an immersive listening experience. With Bluetooth version 5.3, the Buds Verve offers faster pairing and enhanced connectivity. The HyperSync technology incorporated into these earbuds enables quick pairing as soon as the case is opened. Speaking of the case, it is compact and oval-shaped, making it portable and convenient to carry around.
One of the standout features of the Noise Buds Verve is its quad-mic setup, which supports Environmental Noise Cancellation (ENC) technology. This advanced feature effectively cancels out background noise during calls, ensuring crystal-clear voice quality for both the user and the person on the other end of the call. The earbuds provide an impressive total playback time of up to 45 hours on a single charge, making them ideal for long listening sessions or extended travel.
The Buds Verve is powered by Noise's proprietary Instacharge technology, which delivers a remarkable listening time of approximately 150 minutes with just 10 minutes of charging. Additionally, the inclusion of a USB Type-C port for charging ensures quick and convenient recharging of the earbuds and the case.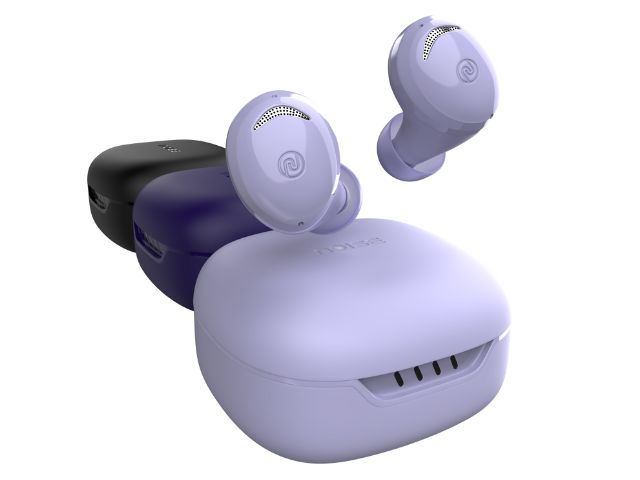 For an enhanced entertainment experience, the Noise Buds Verve supports a 40ms low latency mode, minimizing lag while watching content or playing games. This feature ensures that audio and video are perfectly synchronized, providing an immersive multimedia experience. Furthermore, the touch controls integrated into the earbuds allow users to effortlessly change songs, adjust volume levels, and more. With an IPX5 rating for water and sweat resistance, these earbuds are also suitable for active individuals who enjoy workouts or outdoor activities.
The Noise Buds Verve comes at an extremely attractive price point of just Rs 1,199, making them highly affordable for budget-conscious consumers. They will be available for purchase starting tomorrow from popular online platforms such as Flipkart and the official Noise website. To cater to individual preferences, the Buds Verve is offered in an array of eye-catching colors, including Black, White, Green, Blue, and Purple.
The Noise Buds Verve TWS earbuds combine style, functionality, and affordability into one impressive package. With its impressive audio quality, ENC technology, long battery life, and various other features, the Buds Verve is set to be a popular choice among consumers looking for a reliable and affordable audio companion.